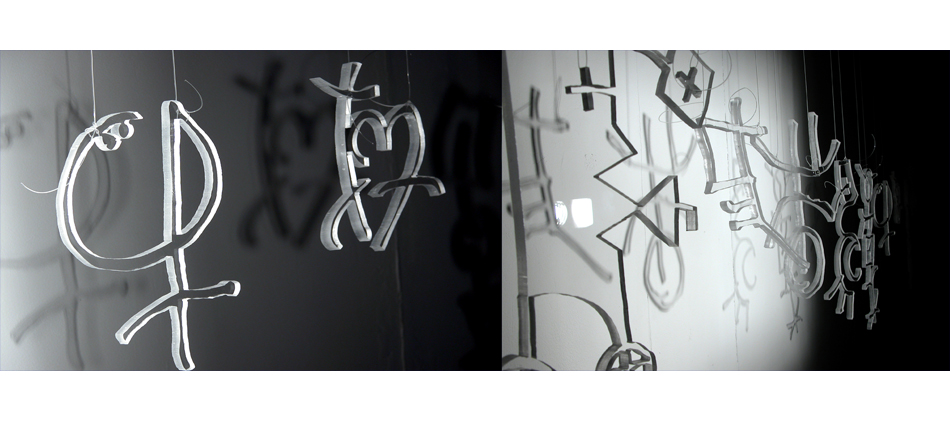 Secret Languages
Residency with The Technology Partnership, Cambridge.
This work was part of a series of projects from a collaborative residency at The Technology  Partnership in Cambridgeshire. When looking at programming language and solid state schematic diagrams,  I combined these with a visit to the Fitzwilliam Museum to look at ancient languages such as cuneiform and linear B. The result was a series of hand cut symbols made from rigid acrylic. These could be viewed in the dark using torchlight. We were invited to look at the shadows (the interactive product) created by the interplay between torchlight and the material. The symbols, only readable by the few, were secondary to the product but without them there would be no product.
Here is a short video clip from part of the exhibition….  

wysshow-04



Thanks to

TTP

for all the help and an enjoyable residency.