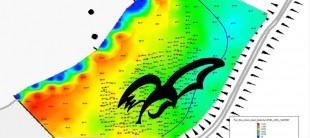 Fen Drayton Lakes, Scrape. – A collaboration with RSPB, a GPS plotter and mechanical digger.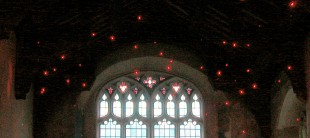 LED installation – triggered by mobile phone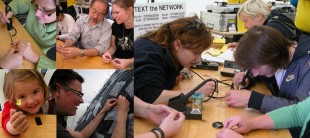 Animated LED installation for the ENTER festival structure, Cambridge.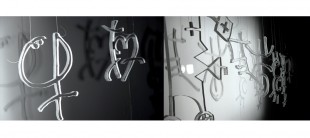 Residency with The Technology Partnership.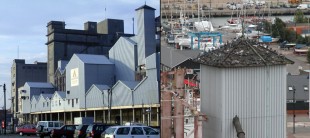 recordings using tiny kamikaze wireless cameras, Breaking Up is an installation which documents the demolition of a 19th Century mill from the inside ! .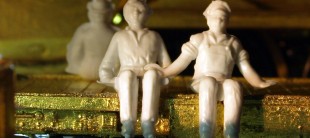 migration and the sharing of cultural wealth and potential on the Golden Train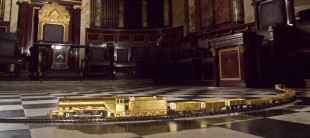 Golden Train was originally installed in the Great Eastern Hotel at Liverpool St Station and is reviewed here by Cherry Smyth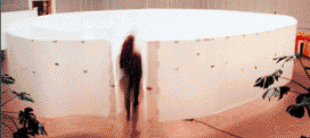 suspended from above by hundreds of strings.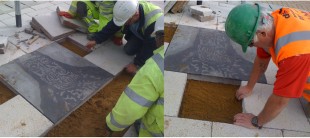 This is one of the cast concrete paving slabs made for three of the stops for the Cambridge Guided Busway Commission. . . . . more words and pictures soon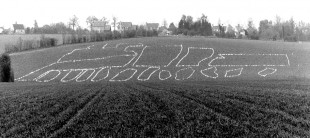 1,000 Metres of paper, one day, 6 helpers, a film crew, one helicopter, a time lapse camera, one farmer and a field.