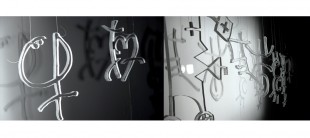 Residency with The Technology Partnership.
Review of Eternity and Golden Train installations at Great Eastern Hotel, Summer 2005 by Cherry Smyth Mark Dixon is fascinated by the intersection of people and places in the present and diachronically. He's drawn to ghostly or unearthly presences, whether it's filaments of static flashing between two charged points, or the absence of a local railway […]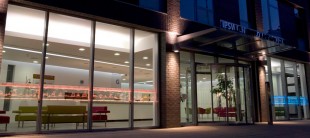 Lightships – Grafton House, Ipswich Borough Council Headquarters  100 drawings of ships to celebrate the Maritime history of Ipswich for Grafton House, (a new build for Ipswich Borough Council). – Wireless responsive LED lighting deep engraved solid acrylic sheet. This work is future ready with a direct link to the IT department. And has the […]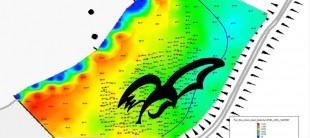 Fen Drayton Lakes, Scrape. – A collaboration with RSPB, a GPS plotter and mechanical digger.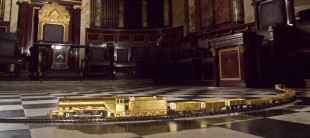 Golden Train was originally installed in the Great Eastern Hotel at Liverpool St Station and is reviewed here by Cherry Smyth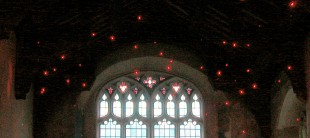 LED installation – triggered by mobile phone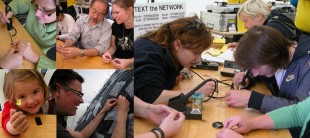 Animated LED installation for the ENTER festival structure, Cambridge.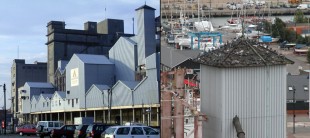 recordings using tiny kamikaze wireless cameras, Breaking Up is an installation which documents the demolition of a 19th Century mill from the inside ! .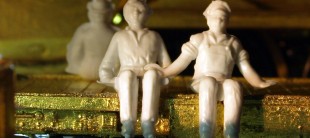 migration and the sharing of cultural wealth and potential on the Golden Train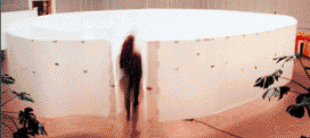 suspended from above by hundreds of strings.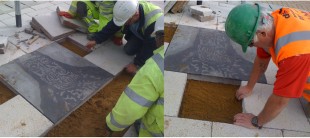 St.Ives Man  –  One of a series of cast concrete bus stop markers commissioned for The Cambridge guided bus way. Positioned at the St.Ives bus stop, this angry looking face is based on a Bellamine face jug displayed in St.Ives Norris Museum. One of the flagstones has a data stick embedded inside, acting as a time […]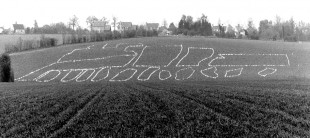 1,000 Metres of paper, one day, 6 helpers, a film crew, one helicopter, a time lapse camera, one farmer and a field.